Filter by Category
Healthcare Training
Online Registration Unavailable
CNA Certified Nursing Assistant-Nov 2023
with Terry Adkins

Nov 28, 2023 at 8:30 am

, runs for 9 weeks
Students enrolled in this certificate program complete a minimum of 130 hours of classroom, laboratory, and clinical training, which meet all state licensing requirements. Upon successful completion of the course and passage of the state competency exam, the student will be eligible to enter the healthcare field as a Certified Nursing Assistant under the direction of a licensed nurse. Class size is limited so applying early is advised. Funding opportunities are available through the Pen Bay Apprenticeship Program's "Earn While You Learn" option, as well as several other programs. Prerequisite: high school diploma or equivalent. Contact Adult Ed for an application.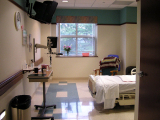 Online Registration Unavailable
CRMA RECERT-December
with Terry Adkins

Dec 8, 2023 at 8 am

, runs for 1 week
This is the 6 hour recertification exam for the CRMA whose certificate is still current. It includes a brief review, presented by the instructor. Plan to study on your own to ensure successful relicensing. Current CRMA holders must provide copy of valid certificate. Call 596-7752 extension 3 to register.